Solvang nominated for "Enterprise of the year- 2022"
Experienced deep sea shipping company with cargo in high demand.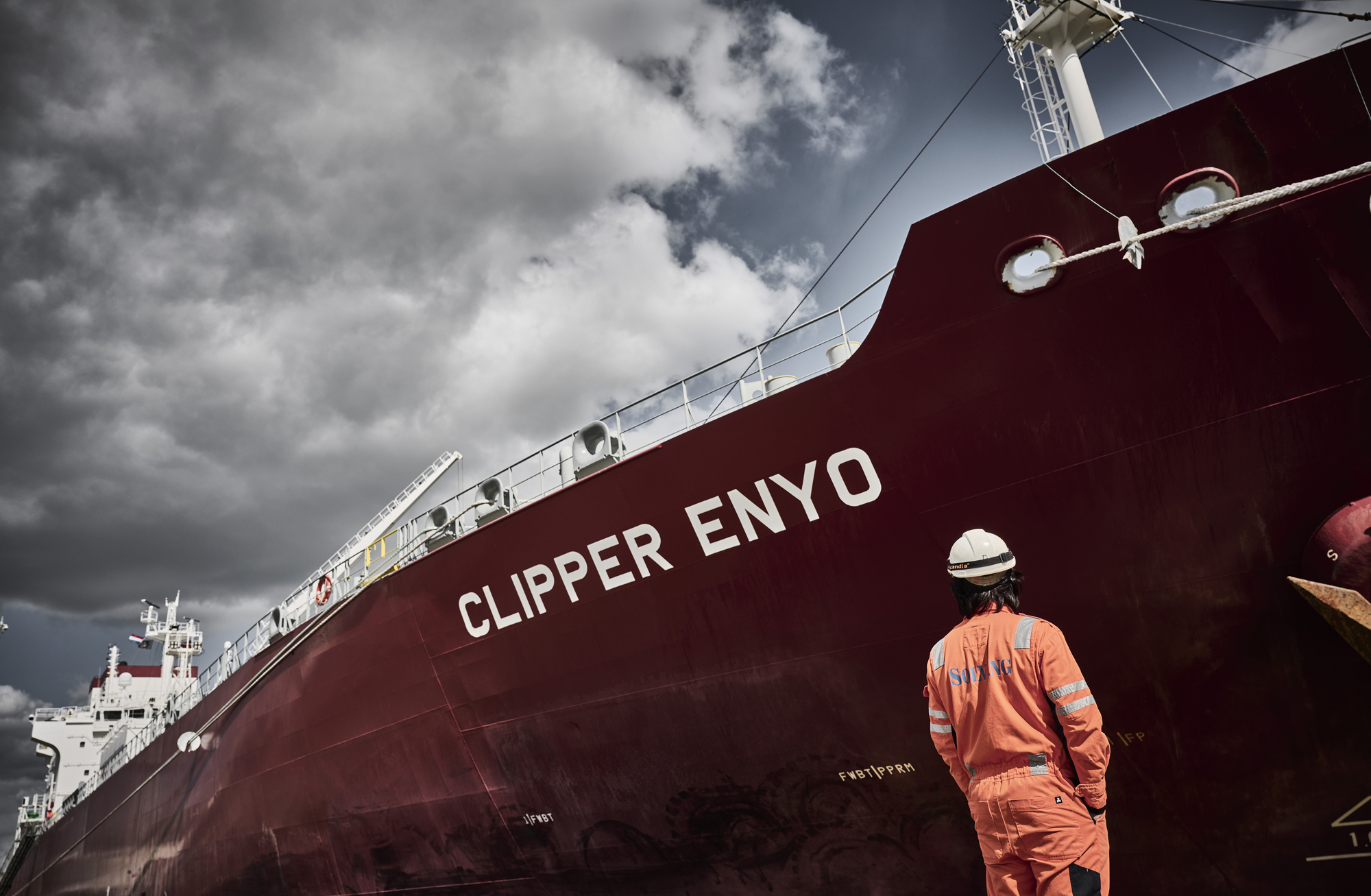 (Translated from the Stavanger Chaimber of Commerce´s article.)
Solvang is the second of the five finalists in "Enterprise of the year- 2022" in Rogaland. According to the jury, Solvang has made an impressive journey over more than eighty years. The company has evolved into one of the most significant players in shipping liquid petroleum gas (LPG), and other petrochemical products. These are sought after goods nowadays!  
Today the shipping company appears very competitive, spearheading the development of new technology. Progress in recent years has been formidable in areas such as decarbonization and reduction of emission of NOx, sulphur and particles. Solvang is a global leader in this field.
CEO Edvin Endresen is very pleased to be one of the finalists in "Enterprise of the year- 2022".
– Can you please tell us about the company's history?
– Solvang ASA has a history that goes back to 1936. From a modest beginning the shipping company has evolved into a world leading transporter of LPG and petrochemical gases. Our headquarter is in Stavanger, and we are also located in Oslo and the Philippines.
1936: Solvang is established (as a shipping investment company). 
1989: The majority of the stocks in Solvang was purchased by Inge Stensland, and the company started its journey from a shipping investment company to a fully integrated shipping company.
2011: The program "Make Our Blue Logo Green" was initiated, entailing Solvang ECO-LPG Carriers. The goal was to make the vessels as environmentally friendly and effecient as possible in a well-to-wake perspective.
2019: Five new vessels delivered. Four 21.000 m3 ECO Ethylene, and one ECO Panamax VLGC. The exhaust is being cleansed for NOx, sulphur and particles.The NOx cleansing is developed and certified by Solvang.
2021: Solvang launched a vessel-scale carbon capture project in collaboration with Wärtsilä Moss, where the goal is to install a full-scale CCS/U (Carbon Capture and Storage/Utilisation) on board Clipper Eos. Clipper Eos is one of the ECO Ethylene ships built in 2019. The long term goal is full decarbonization of Solvangs fleet, and is the next step in the ECO-LPG carrier concept that started in 2011.
– What are your corporate visions, and Solvang´s main targets?
– To be industry leading supplier of LPG and petrochemical tonnage.
– Why do you think Solvang has been nominated to, and even reached the final of "Enterprise of the year- 2022"?
– Shipping is often portrayed negatively by the press. There has been little focus on the positive effects.The fact is that the world depends on the products that are being transported. The Green shift is not new to shipping. The industry has been changing to make vessels more environmentally friendly for many years.
– What is the company´s foremost competitive advantage?
– Solvang has a fleet of 24 modern vessels, all built according to the most updated specifications and equipped with new and efficient technology. The way the vessels are run is perhaps even more important than modern technology. Excellent seamanship is the core in our business. We have a strong commitment to this in the form of education, training and creating awareness.
– What are your goals and ambitions for the future?
– We will continue to deliver true to our vision and main target, so we can continue to be a leading shipping company for the next decades. Times are changing, and the demand for decarbonization is strong. Transparency in all areas is a requirement for being part of the international competition for the best contacts, and that is to our advantage. 
We have initiated CCS on board some of our vessels, we think this will be a game changer in decarbonization of the deep sea freight. If this is successful it can be utilised to a larger degree and faster than other technology. This concept is a bridge to the carbonneutral future we describe in Clipper Future 2050
Solvang ASA
Established: 1936
Headquarter: Stavanger
Line of business: Deep sea freight.
Employees: ca 1000, in 45 countries. 
Revenue (2021): 231 MUSD = 1.987 milliarder kr.
Operating result (2021): 138 MUSD = 1.182 milliarder kr.