Enova supports full-scale carbon capture onboard Clipper Eris
We're happy to announce that the Norwegian State, through Enova, has approved sponsoring Solvang's CCS project, making it possible to transfer the project from onshore testing to full-scale shipboard installation on the ethylene carrier Clipper Eris.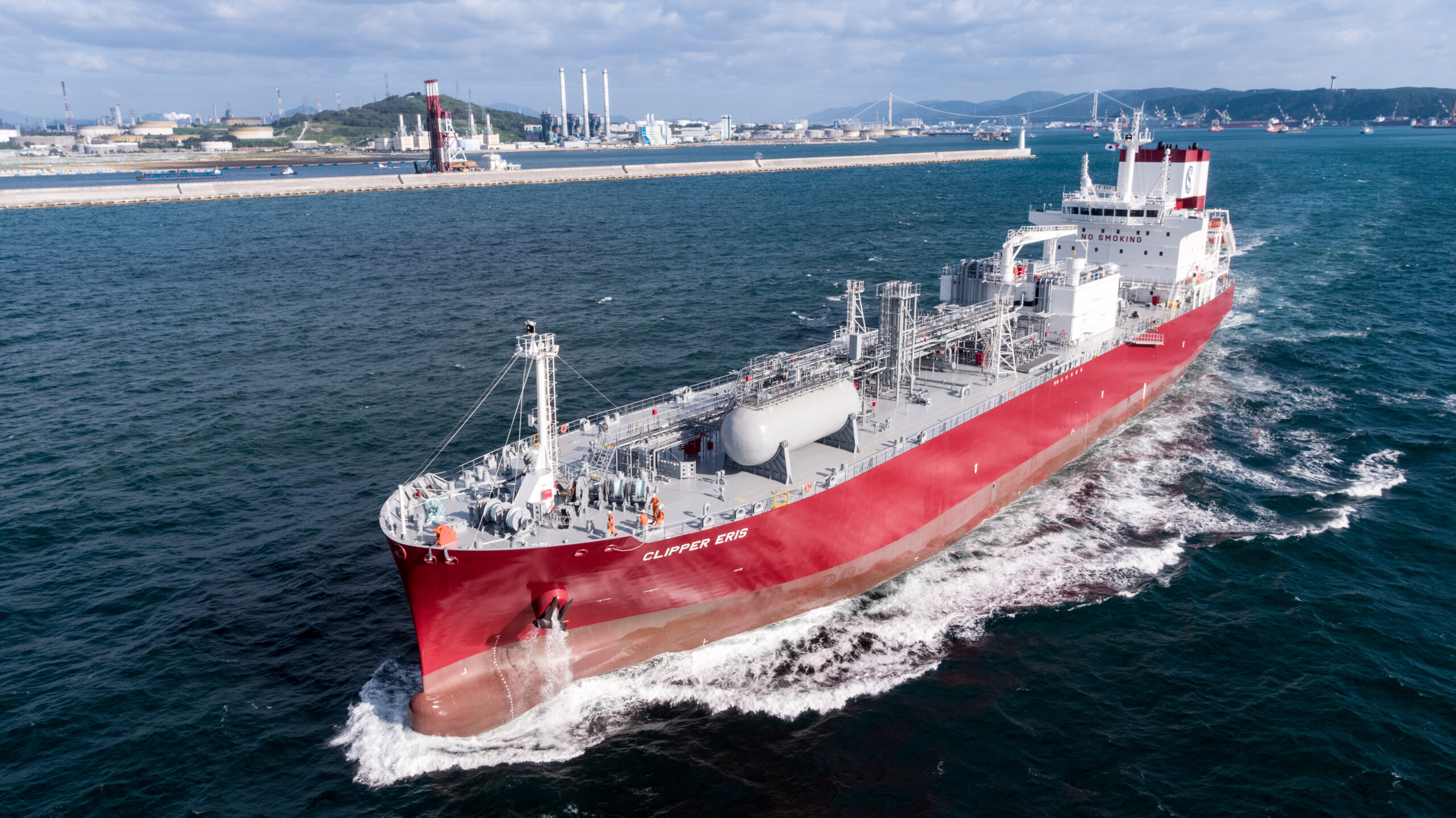 Solvang ASA will carry out a full-scale pilot of CO2 capture on board the gas tanker Clipper Eris. The CCS project is a collaboration effort between Solvang, scrubber manufacturer Wärtsilä and the research institute Sintef. Since 2021, the installation has processed data on various engine loads onshore at Wärtsilä's facilities in Moss, Norway. The output has been uplifting. The project will use amine cleaning technology to capture 70 percent of the CO2 in the exhaust gas from the main engine, and demonstrate the entire value chain for handling CO2 including liquefaction and storage on board the ship.
The technology will be piloted on board the vessel over two years while it is in normal commercial operation. If the pilot project is successful, Solvang intends to install the technology on five ships that have been ordered for delivery in 2026-2027, thereby contributing to the rapid further spread of the technology.
«Carbon capture combined with existing cleaning technology is a significant shortcut to the decarbonisation of the world's deep-sea fleet, and stands out as one of the more promising solutions for the ships of the future. With support from Enova, it is possible to start the pilot project on board the ship and test both technology and value chain», says Edvin Endresen, CEO of Solvang ASA.