ESG Performance
To keep our commitment for continuous improvement, we constantly measure our performance. We have defined a set of Key Performance Indicators (KPIs) within different areas. By analysing these we are able to show our performance, document our improvement and identify areas where we need further improvement.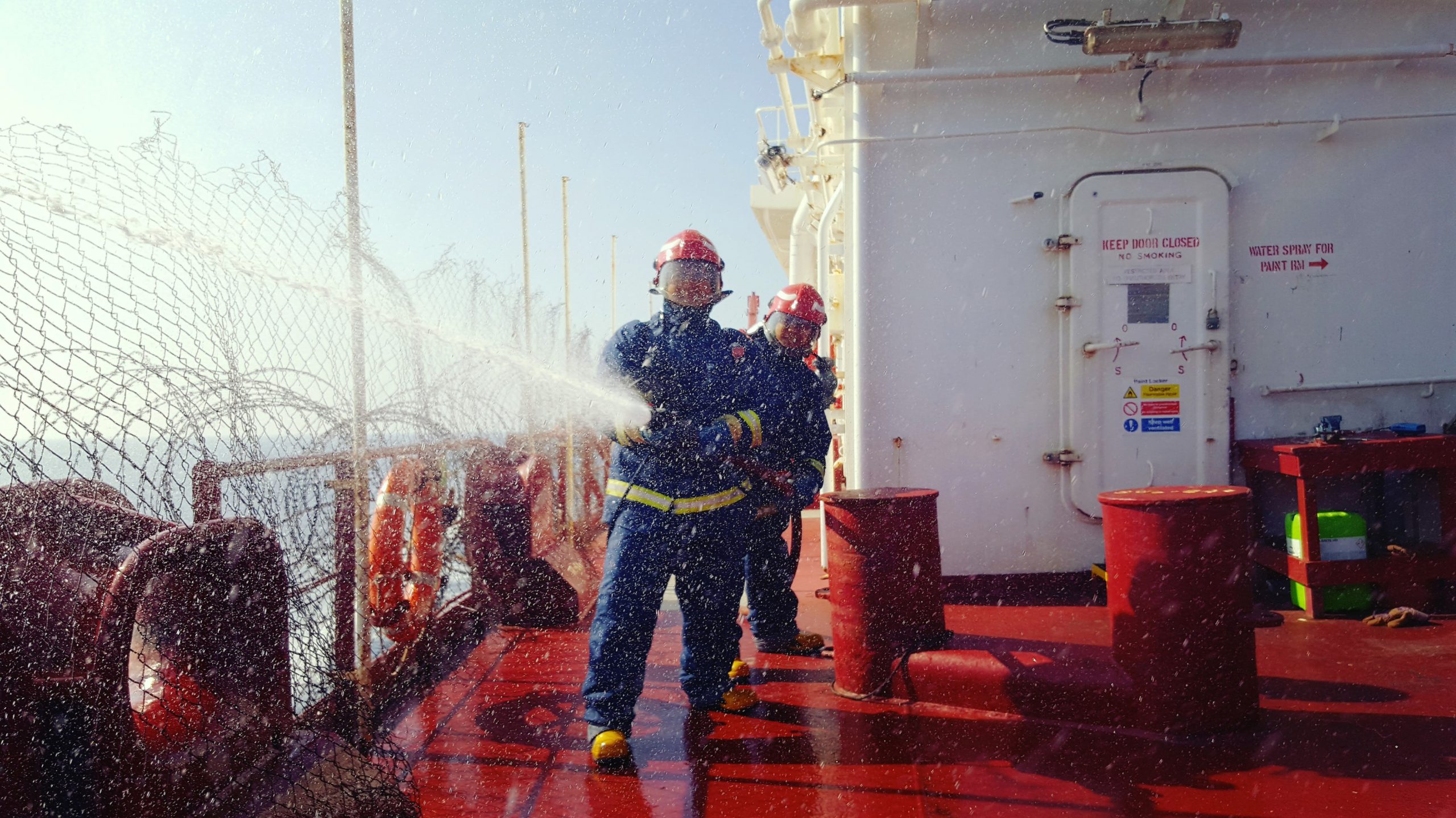 Systematic registration, measurement and evaluation form the basis of our KPIs. The data allow us to identify and implement the best operational practice in terms of health, safety, the environment and operations. Measurements and registrations are made using a number of systems. One example is the Vessel Performance Monitoring system developed in-house, which deals with all aspects of the vessels´ technical performance. A number of parameters are measured daily onboard. The figures are sent to the office where they are thoroughly evaluated.
Continuous improvement can be seen as many activities which support each other. The interaction between the vessel and shore organisation, charterer, terminals and other vendors are of crucial importance if we are going to reach our goals and live up to our mission statement:
To be an industry leading provider of LPG and petrochemical tonnage to our clients in the safest, cleanest and most cost-effective manner
We believe that if all work tasks and jobs are done according to our core values,
quality, enthusiasm, friendliness and team spirit, the outcome will automatically be continuous improvement. For us, this is the single most important parameter in order to reach our mission statement and vision.
The vessels have to be operated within all rules and regulations. To ensure this, we have internal inspections where office staff spend several days on board for controlling and making sure that all systems and processes are according to our procedures.
Our customers have their own inspections three times a year, and the Class inspects our vessels yearly on behalf of the flag state and port state to ensure that the vessels are safe in their particular ports.
Passing the external inspections with good results are basically our «ticket to trade», and detention or high-risk observations may have severe consequences commercially.
In total, we have approximately 70 KPIs in the following areas: safety, human resources/health, environment, training, fleet operation and vetting & inspections (quality).
Targets are set yearly and followed up monthly and quarterly on different levels in the organisation.
This has been an ongoing process which started back in 2008.
Sharing best practice and bench-marking between our vessels are among our tools for fuelling the process of continuous improvement. On a top level we started to measure our quality with a quality score, which is a weighted number of observations based on external inspections.
Solvang Quality Awards
We are proud of our good results and continuous improvement on HSEQ in Solvang. That is why we have invested a lot of time, effort and money in «Living the Vision».
Observations: quality improvement*
Weighted number of observations in the fleet.
* Based on the overall number of observations on the following inspections: OCIMF inspections, CDI inspections, DNV-GL Annual Class/ISM/ISPS/ISO 14001/MLC audits and Port State controls.